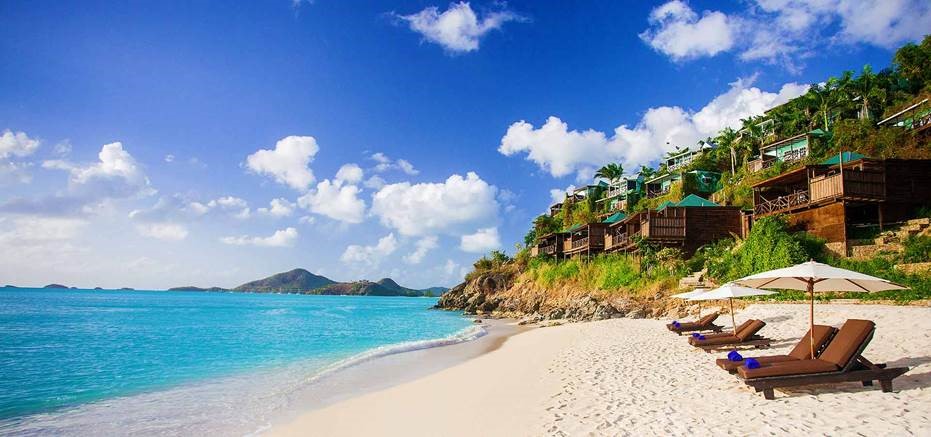 Cocos Hotel is set in a spectacular location on a bluff overlooking the turquoise waters of the Caribbean Sea. It is a small, romantic and unique collection of individual cottages with breathtaking panoramas of sun, sky and sand, a perfect blend of traditional Caribbean
architecture and natural beauty of lush, tropical gardens.
This small and romantic boutique resort includes a private baloney with complimentary massages depending on what cottage type booked. Cocos is located on the south coast
of the island of Antigua, 45 minutes-drive away from V.C. Bird International Airport, 20 minutes' drive from the capital of St John's and 5 minutes' drive away from the
Jolly Harbor Marina with shopping malls, banks, pharmacy and supermarket.
Cocos Hotel provides exceptional personal all-inclusive service in a unique setting. The ambiance is cool and relaxing and the premium and premium plus cottages welcomes you to view the spectacular sunset over your private balcony, or gently rock in the hammock with the trade winds as your lullaby.
Please note:
Due to the hotel's topography and physical location of activities, Cocos Hotel is not suitable for guests with limited mobility or physical disabilities